Office 365, the latest Microsoft solution with the usual Office tools (Word, Excel, OneNote, PowerPoint) updated and adapted to the services in the cloud and available for all types of devices (PC, Mac and mobile devices like Android tablets, IPhones and iPads).
Office 365 is a monthly subscription service that offers a complete assortment of tools to facilitate online work and improve productivity, bringing the possibilities offered by cloud services to companies, especially to SMEs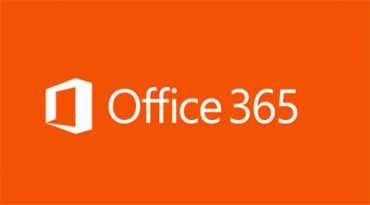 Whether you're home or in the office, working on a computer, on a device, or on the Web, Office 365 has the tools you need to get the job done.

Why use Office 365?
Office on all your Office devices works efficiently on all devices, whether you're using a PC, Mac, tablet or phone.
Tu material en cualquier momento y en cualquier lugar Store, access, and share documents, photos, videos, and music with coworkers, customers, partners, family … and any browser with OneDrive cloud storage, making it easy to communicate, Saving server maintenance costs and contributing to the environment thanks to lower energy consumption.

Updates are always included
With Office 365, you never have to keep outdated software as each new update is included in the subscription.

All new Office applications:
Office 365 includes new versions of Word, Excel, PowerPoint and more than Office 2016.

Teams
Collaborate and work on projects with a modern and agile tool, Teams.

SharePoint Online
Design and maintain the corporate Intranet of your company.

Azure
Complete integration of your local Active Directory environment with Office 365, with the implementation of Active Directory federation and automatic user synchronisation.
PowerBI
Rapidly deployable Business Intelligence.
We have also implemented Web Application Firewall, to proactively protect unwanted attacks, in addition to detecting them and alerting on them.