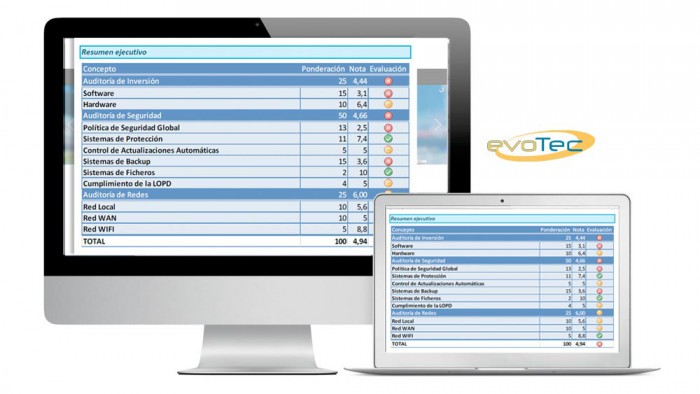 Nowadays, computing has a special relevance for the good functioning of the company and there are still many companies that do not have the right tools. Therefore, the fact that there are no failures in the day to day operation of your company, does not mean that these do not exist. That is why it is necessary that a qualified team verify the measures of protection carried out and analyze the efficiency of your computer systems.
The best way to optimize your IT resources is to perform an audit to assess your current situation. The audit thus becomes the best solution for companies, as it analyzes the effectiveness and security of computer systems and exposes the vulnerabilities of your company, in order to present a strategic plan of corrective measures to be implemented, which help in achieving the set goals of the company.
The computer audit covers all aspects:
Investment Audit
Asset analysis, both standard software, custom developments and hardware devices. Check the legality and danger of the software.
Security Audit
Global security policies, protection systems, software updates, backups, adaptation to the LOPD (ORGANIZATIONAL LAW OF DATA PROTECTION) according to the application level.
DLP Audit (Data Loss Prevention)
Analysis of how information is used and transmitted within your company and how to protect it from abuse.
Network Audit
Analysis of quality and design of the different networks of the organization.