EVOTEC has the ISO 9001: 2008 quality certificate, valid from 04/30/2015 to 04/29/2018, issued by Appluls, with certificate nº EC-8200/15 in the following areas: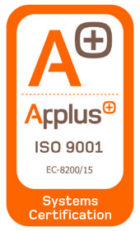 Information Technology
Systems Maintenance
Software Applications
Developing Business Solutions
Software implementation: ERP, CRM, Document Management, Business Intelligence.
At Evotec we have the philosophy of achieving the trust of our customers, meeting their needs in software development and computer maintenance projects.
In the areas of maintenance and services, our group bases its success on the quality of service offered to the client. Taking advantage of both the experience and knowledge of the market, and the importance we give to the satisfaction of our customers, Evotec was born with the same philosophy and willingness to serve.
Our philosophy of work is oriented towards total quality and consequently customer satisfaction, and that is why at Evotec we have decided to take a step further and implement a Quality Management system based on the UNE-EN ISO 9001: 2008.
In order to ensure the quality, both vis-à-vis third parties and internally, the management together with highly qualified managers and employees with whom EVOTEC has planned a set of actions and systems that must provide adequate confidence in relation to our clients and which are defined Continuation in our Quality Policy: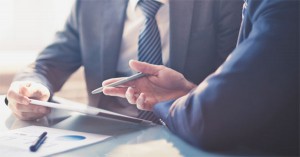 Considering these guidelines, Evotec maintains a firm commitment and combines efforts to achieve these goals, so this policy is understood, implemented and kept up to date at all levels of the organization.

Know and satisfy the needs and expectations of our clients, guaranteeing a commitment to comply with the requirements established by the clients, by the current legislation that is applicable to the activities and services developed, the own requirements that our organization subscribes, as well as compliance Of other requirements established by third parties.
Enhance the effectiveness of human and technological resources to ensure the quality of work and projects. We have a highly experienced team in the direction and execution of the projects, as well as all the necessary technical means.
Involve our staff, with their contributions in achieving the Continuous Improvement, and through the improvement of the professional training of our staff through a continuous training program offered.
Continuously improve the efficiency of the management system, to guarantee our permanent adaptation to the demands of an increasingly competitive market and an environment in constant evolution.