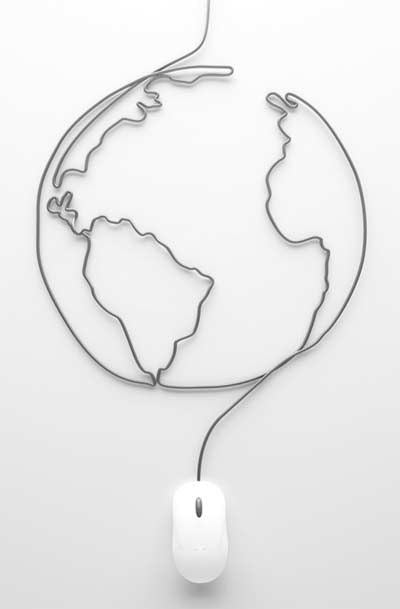 T
hat a company has a presence on the web is something essential today. With our comprehensive web services we offer everything you need to get your business on the internet.
We design, develop and implement web pages. We also advise on internet marketing. From the most affordable and simple solutions for your web page to web designs with dynamic content.
Static Web
has an informative website, on which you can not make changes (yourself) or manage database.
Dynamic Web
On this web you can have control over it, since you can add and modify elements at any time, without needing programming knowledge. In turn, you can also manage database.
At Evotec we not only design and develop your website, but also take care of hosting and maintaining the contents of your website. To do this we have several hosting plans.

More and more companies look to the Internet and Social Media as an effective and direct means of communicating with their customers and potential users. And, given the current situation in which the evolution of the online world is advancing by leaps and bounds, many companies decide to take a step in this field, and the renewal of their website is often one of their priorities.
It has become a fundamental axis within the Marketing strategy of companies, moving around 25% of the global budget and increasing each year.
Content is one of the topics that are the order of the day in a web. For this reason, the demand, at present, revolves around a web that can be self-managed by companies. Evotec has extensive experience in the design and development of bespoke web sites that allow the company to manage its own content. Experience and innovation, which applied to the web projects of each client result in a web design, unique and self-manageable.
Admission on directories
We are responsible for registering and keeping your company up to date on free search engines and company directories.
SEO
We improve the natural positioning of your page thanks to advanced seo techniques. We simply make your website more relevant to search engines.
SEM
We improve its presence on the internet thanks to SEM techniques, applying marketing strategies in search engines such as Google Adwords, one of the most used platforms. We talked about the possibility of advertising on sponsored results from major search engines like Google, Yahoo, etc. and pay only when a user clicks on the ad.
Online Marketing
The traditional marketing campaigns are losing weight, installing in a decisive way in the online marketing companies. Having a set goals and a good strategy is imperative to carry out a good online marketing campaign. We must be clear what we want to achieve with this action and how long, since in every online campaign we must have measurable results.
Online marketing can be one of the most effective tools, because it allows us to reach where traditional forms of marketing have not arrived before, besides being perfect to retain our clients.
The change in consumption habits and entertainment causes companies to try to adapt to these changes. So much so that the interest of companies towards the online world as a means to reach their customers grows every day. According to the latest studies, more than a third of the marketing budget of European companies will go to online marketing campaigns.