Our computer maintenance service is characterized by being a preventive maintenance. This means that we do not wait for their computers to fail. To achieve this, from Evotec, we carry out several actions: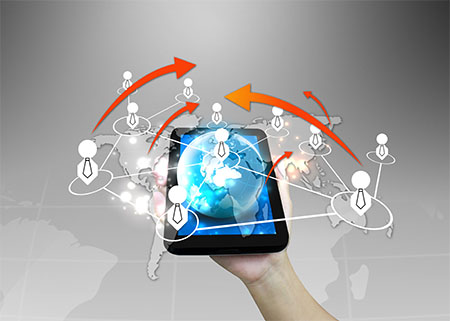 Servers: We perform weekly checks on the servers, looking for any hardware problems.
Backups: Weekly reviews of backups are performed, acting on any contingencies that may occur.
Antivirus: it is reviewed weekly any incidence of viruses that the antivirus programs themselves have not been able to solve automatically.
Exchange: if you have contracted this service, the review is daily.
Monitoring agent: Evotec has developed EVOAGENT, an agent installed in servers and equipment, which reports in real time of serious incidents. Thanks to this agent we can detect threats before the weekly review.
From Evotec we put at your disposal all the necessary means to resolve your incidents as soon as possible. Before carrying out the computer maintenance, Evotec will carry out a pre-installation process which will include:
---
Installation and configuration of the server
Installation and configuration of equipment.
Configuring multifunction printers and other external devices.
Installation of corporate programs (antivirus, office, etc.)
Adaptation to the network within the domain to have centralized information.
Plan Estándar para Pymes

de Evotec
---
For a monthly fee, get everything your company needs with Evotec's Standard Plan for SME´s:
An initial installation, in which we study your current situation to design a network infrastructure and equipment tailored to your needs.
An asset management, in which you will know what hardware and software your company is using to avoid security problems.
You will count with remote support at all times, through which our technicians will solve the technical problems that prevent you from continuing your regular work.
Evotec will train users on how to use their new work environment.
You can also make encrypted copies with our remote back up outside the office.
You will have real-time reports with everything that happens in your company related to ICT. Our Help Desk system will keep you always informed of all incidents, problems, resolutions, reviews, backup…
Evotec will give users training on how to use the new work environment, security, energy optimization…
You will get annual reviews, in which our technicians will go to your offices to verify the optimal state of your equipment.
In addition, if your problems can not be solved remotely, our technicians will go to your offices. Only then your company will be 100% secured against computer malfunctions.
You can add more units to this maintenance plan
Computer consulting: have a complete consulting service in the management of computer systems and communications.
Face-to-face support: includes all necessary travel for incidents that can not be arranged remotely, within Madrid capital.
Customized program management: including the management of an Oracle or SQL Server database manager.
Exchange: We manage and manage your Exchange server remotely. This way you will have all your insured email.
Helpdesk services: With this service our technicians will help you to work better, solving your doubts in the most common computer programs.
VPN Connections: This module allows you to communicate several VPN centers.
Customized program management